find your place at headspace
Graduate opportunities coming soon
2023 Applications opening soon
Are you a Social Work, Occupational Therapy or Psychology graduate and are looking for a graduate role working with passionate people – making a real difference to young Australians? Want to be part of Australia's leading youth mental health organisation? We are excited to announce that applications for the 2023 headspace Graduate Program will be open in July 2022.
About the headspace graduate program
headspace is a place like no other. It's a place where people listen and support one another, working collaboratively to help build brighter futures. If you're looking for a graduate role where you can hit the ground running, where you'll gain unique experience and where you'll continue to develop your skills with professional training – you'll find your place at headspace. 
This exciting program is designed to offer graduates access to a two-year comprehensive youth mental health training and development program. The program includes discipline-specific clinical supervision as well as 40 days of funded professional training. Furthermore, successful candidates will have exclusive access to:
Extensive experience working within the internationally-renowned headspace model for youth mental health
Training and supervision to support professional development
Diversity of experience through placements including those in regional, rural or remote settings
Long-term career opportunities in youth mental health

Download the job description. Applications open July 2022.
40 days professional training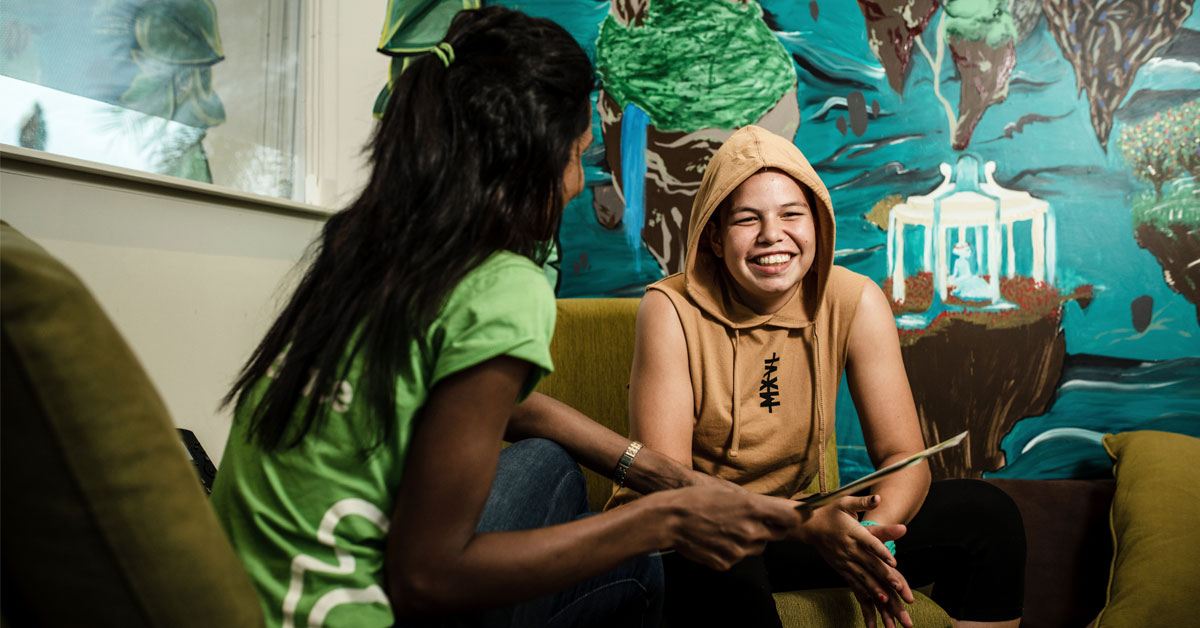 Who we're seeking
Recent graduates (from the last three years)
Approved tertiary qualifications in Psychology, Social Work, or Occupational Therapy
Passionate, energetic, and determined graduates looking to make a difference to health outcomes for young people

Want to continue developing your career in youth mental health with ongoing professional training, while you work? If you're looking for a rewarding graduate role, where you'll hit the ground running and where your skills are put to use, from day one. Find your place at headspace.
About headspace
headspace is the National Youth Mental Health Foundation providing early intervention mental health services to 12-25 year olds. headspace can help young people with mental health, physical health (including sexual health) alcohol and other drug services, and work and study support. Learn more
Written applications will be reviewed to identify a shortlist of candidates for interview. Shortlisted candidates will be invited to register to attend an information session and an interview. They will also be asked to submit a letter from a referee.
At the information session there will be an opportunity to ask questions about the graduate program and the interview process. Interviews will be conducted online with a panel of three interviewers.
As part of a clinical team, you will play a pivotal role in a headspace centre. You will contribute to developing and providing high quality, intake/assessment and ongoing psychological services to young people, and their families/carers. Successful candidates will undertake two rotations of 12-month placements in headspace centres, giving an exciting variation to the role. It is a requirement of the position that one of those placements is in a regional, rural or remote headspace service. As this is a national program, graduates may have the opportunity to complete a rotation interstate in one of our participating Victorian, Tasmanian, Western Australian and Queensland services.
The headspace Graduate Program will provide graduates with a comprehensive professional development program designed to support graduates in being excellent mental health clinicians and to kick start their career in youth mental health.
This includes:
Discipline specific clinical supervision to enable graduates to complete their discipline's endorsement or mental health accreditation pathways
40 days of professional training in a tailored youth mental health training program
Access to communities of practice led by experienced clinicians
This graduate program is the first of its kind for headspace. The first opportunities are available in QLD, WA, VIC and TAS and we hope to broaden to remaining states and territories in the near future.
Previous experience working at headspace will be a factor we consider in our selection but we strongly encourage people from a range of backgrounds and experience to apply.
If you are currently working at a headspace centre, speak to your centre manager about them supporting your application. You'll be able to record their support in your application.