5 tips for managing study from home
The world of study has changed temporarily, and lots of us are having to navigate studying and learning at home.
You might feel stressed or worried, and you might be having a tough time trying to adjust. You're not alone, these are all normal responses to unusual times.
To help you manage your studies from home, we've pulled together some tips.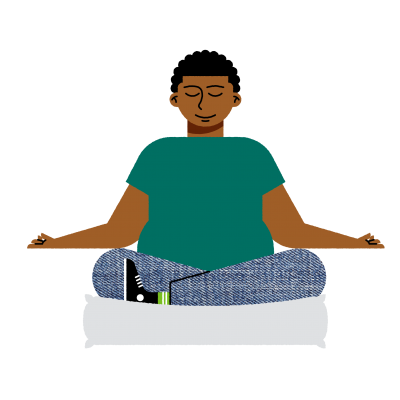 Tip 1: Find a quiet place to work and remove distractions
We know that this can be easier said than done, and that there might be lots of distractions everywhere (Netflix anyone...?). Plus, everyone's personal situation is different and for some, it's easier to find a quiet place to study than others.
Ask everyone else in your household not to distract you for small chunks of time, like 30 minutes.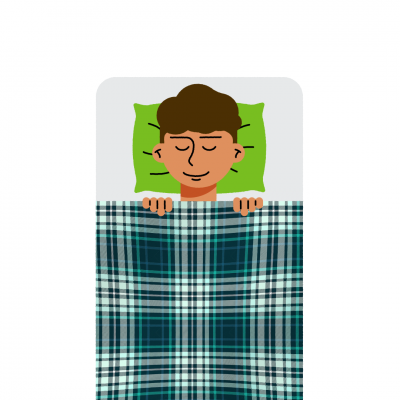 Tip 2: Create a routine and set boundaries
When studying from home, it can sometimes be hard to know where work, study and fun activities start and stop.
This is where setting boundaries and having a routine can be your best friends. They help you know you have pre-planned periods off to relax and do things that you enjoy, giving you that 'light at the end of the tunnel' each day.
Try to get up and go to bed at the same time each day
Aim to set your study time in 'office hours' (or regular hours that work for you)
When you take a day off (really important!), switch off properly and give yourself permission to do something entirely different.
"I did my thesis during the first lockdown in 2020 and I really struggled with creating boundaries. When you have a large workload, it can be tempting to view lockdowns as a way of getting heaps of work done. But like anything, balance is really important and having it enables you to study better. What I found helped me maintain balance was creating boundaries, like not working or reading emails past 6pm on weeknights."
- Grace, headspace National Youth Reference Group Member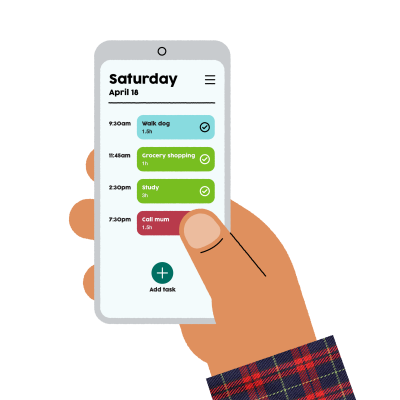 Tip 3: Set up manageable study blocks
It's a good idea to break up your study time into small, achievable blocks within your daily routine – this can help it seem more manageable.
Try to work in blocks of 20-30 minutes and keep it simple
Use a timer to help keep track of time. If you need an app to help you stay motivated, check out this article on the 5 apps to help you study at home.
"When I'm struggling with motivation, I tell myself that by doing a tiny bit of work is still better than doing no work. When you feel you have to be productive, sometimes it prevents you from starting in the first place because it seems like such an obstacle. On days that I'm really struggling, I set myself a timer of 20 minutes to do work and I often find I work beyond that time limit once I've gotten over the first hurdle of starting."
- Grace, headspace National Youth Reference Group Member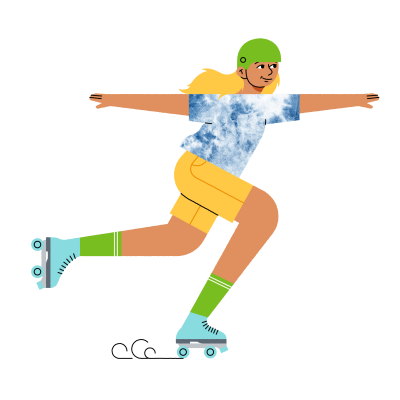 Tip 4: Move your body and have fun
When your study block ends and your timer is sounding, it's time to move around and have some fun. Staying active can improve your sleep, give you more energy and help you manage stress - all important parts of having a healthy headspace. For more information on the benefits of staying active check out tip 5 of the 7 tips for a healthy headspace.
You can do anything: dance, skip, kick a ball, walk your dog, stretch, blast some music, whatever works for you.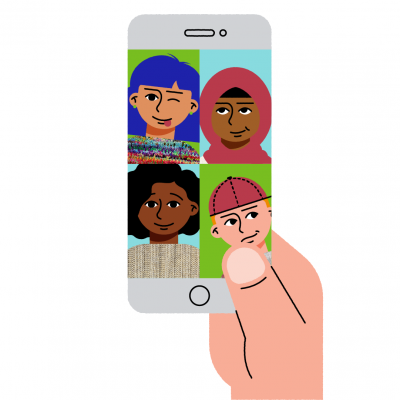 Tip 5: Connect with others
Connecting with others is really important for your mental health and wellbeing, particularly during lockdown. It can boost your energy, improve your sense of belonging, help you relax and feel supported, all of which are super valuable when studying from home.
Schedule a break with a mate. It doesn't matter so much what you do, the most important thing is scheduling in advance. This gives you something to look forward to which will help keep you motivated when you're studying.

Join the headspace Community Spaces. A supportive and moderated online community where you can connect with your peers and share resources. Weekly chats run from 6.15 – 9.45 pm (AEST) by trained peer support moderators.

Connect with people you live with. Schedule a time to cook a meal, play a game or watch a series on Netflix. Lockdowns can be challenging so creating opportunities to connect with people we live with can make life a little bit sweeter.
"Sometimes when I think about a problem for too long, it becomes hard to figure out. Often, I find by calling someone else and just talking it through (like a theory in study or an assignment question) can really help understand it and solve the problem; whether the other person understands or not.
"I find it helps my brain reframe the information and makes it easier to break information down, which is especially important during lockdowns when you can't necessarily see other people!"
- Rachael, headspace National Youth Reference Group Member
Bonus tip: Reward yourself
After a hard day of study, remember to celebrate your wins both big and small.
Make sure to spend time doing things you enjoy – whether that's ordering some food, watching a movie, or something else entirely!
Remote learning and studying from home can be a very different experience for all of us. Take your time and find out what approach works best for you. It's not a 'one size fits all' approach.
Look after yourself during these uncertain times and start by taking one small step each day.
The headspace Clinical Reference Group oversee and approve clinical resources made available on this website.
Last reviewed 17 September 2021.
How useful was this page?